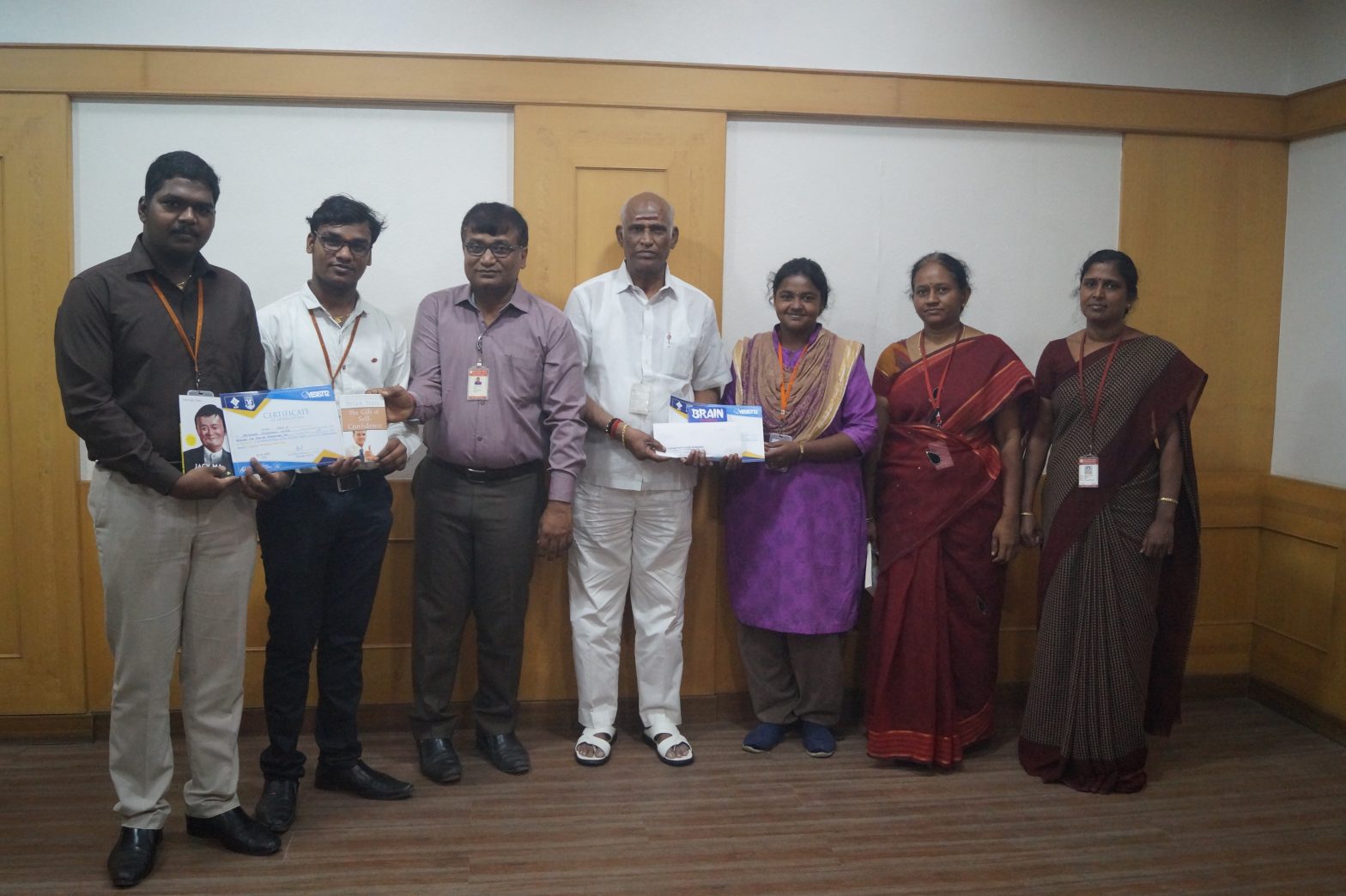 CONGRATULATIONS!
WON 1st PRIZE IN INTERNATIONAL LEVEL PROJECT EXPO SPONSORED BY IEEE
The Third Year ECE students, Sinoj, Puhspakumar, Neihitha, Nivetha and Sindhu participated in the International Level Project Expo sponsored by IEEE and won the first place in the Prelims held at Jeppiar Institute of Technology for the project titled "Artificial Eye assisted Navigational Aid for the Visually Challenged. These students are sponsored to progress to the finals at Thailand.
Their first success was at the Technology Exhibition organised by Anna University during which they received critical reviews to improve their product and won the third place with a cash prize of Rs.20,000/-.
It is pertinent to mention that these students have been consistently learning and working on this product continuously and also one of the team members has been a team player towards the success in the Hardware Edition of  SIH 2019
Wishing the students all the best to succeed.