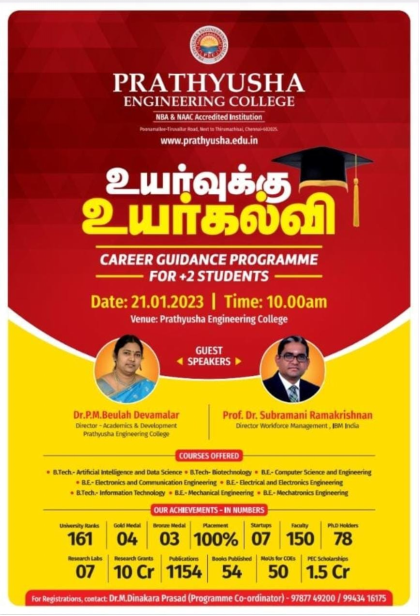 PEC cordially invites +2 students to "Uyarvukku Uyarkalvi," a career guidance programme, on January 21st .
We gladly welcome, Prof. Dr. Subramani Ramakrishnan, Director, Workforce Management, IBM India and Dr. P. M. Beulah Devamalar, Director, Academics and Development, Prathyusha Engineering College, to enlighten students on the best career options after the 12th and address their concerns.
Contact Dr. M. Dinakar Prasad at +91-9787749200 to register.
Date: 21.1.2023
Time: 10.00 a.m.
Venue: Prathyusha Engineering College